Job Description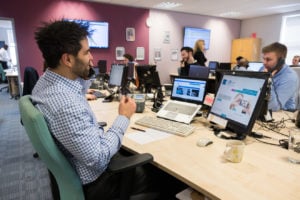 We are looking for a Trainee Recruitment Consultant to join our growing, high energy team and to play a part in our journey to becoming the UK's most trusted Health & Social Care agency.
Based on the outskirts of East Leeds, we recruit and provide temporary Care & Support staff to a range of Health & Social Care organisations across Yorkshire and the Humber.
Our goal over the next 2 years is to grow significantly and as such, we are looking for like-minded, hardworking and determined individuals who are passionate about building relationships with our clients and who want to build a successful career in recruitment.
The ideal candidate:
To be successful in our organisation, you must be a keen self-starter who is tenacious, resilient and who thrives off working in a fast paced & competitive environment. Having a natural ability to build relationships with a range of people and having a thirst for problem solving will be vital in your success.
If you are confident, motivated, ambitious and professionally-minded and are hungry for the opportunity to earn £25-30K+ in Year 1, £50k – £100kin Year 2, this could be the perfect career move for you. With progression pathways open to those who are hungry for it, we will support our people to achieve as much as they can. With uncapped commission, the sky really is the limit.
To be successful in this role you must be:
A natural relationship builder
Prepared to work extremely hard to reach your goals
100% Positive and motivated
Able to find creative solutions to challenging problems
Able to show evidence of previous success in a competitive environment, perhaps sports or sales
Genuinely seeking a long-term career in sales
Responsibilities:
The role will involve a variety of responsibilities; from using a range of techniques to recruit the hard to find candidates, to managing client accounts and contributing to the growth of the company by increasing sales and new business opportunities. You will be applying your new-found knowledge to sell intelligently, on the phone and face-to-face, to the major players in the social care market.
Previous experience within a sales environment would be beneficial but not essential. We do however look for candidates who can demonstrate previous success, either professionally or academically.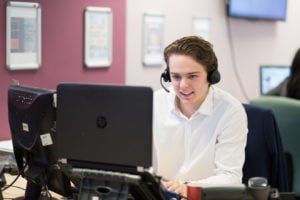 What we offer:
We will invest in you and train you to be a 'Super Biller' – By enrolling you on to our internationally used 'Super Biller' program and with additional support and one-on-one coaching from AJ Recruitment's management Team and Directors, we will give you the know-how to drive your success within this role.
With a variety of benefits available to our people including monthly incentives and competitions, this is a great opportunity to develop your skills and career. The monthly team meals are always a good way to kick back and have a laugh out of the office!
Please only apply if you are an over-achiever and can prove it. If you are genuinely seeking a long-term career in sales, are determined to drive your own success and want to be part of this exciting opportunity, apply now to be short-listed for a telephone interview.
Due to the sheer volume of applications we receive, we will only contact successful applicants.
AJ Recruitment is an equal opportunities employer. Candidates must be eligible to work and live in the UK.